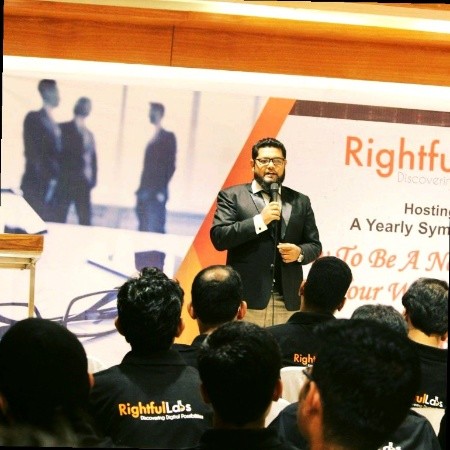 To be honest, I feel lack of vocabulary to write a recommendation for this palladium of magnanimity. With regard to the limitation here, I will give my best shot. The first time I spoke to Mr. Habeeb, I felt a bolt of energy releasing within myself like the flash of lightning in the sky. He carries a driving force that is so powerful that it transforms the lives of others and vibrates them. His style of coaching is vivacious, transforming and awe-inspiring. He has sound knowledge in the nature of human science. Habeeb is the most Inspiring, Talented, Influential, Passionate, Committed, Dynamic, Motivated, Humble, Noble personality I have ever met.
A charismatic personality, caring human, fantastic listener, inspiration for many,helping tendency, adorable character, tower of excellence, passionate motivator, dynamic charisma, noble role model for many specially mine, an outstanding Individual, believes in living to the fullest, practices what he preaches, has brought about positive change in the lives of many – definitely mine for sure.
I wish him the very best for his future endeavors.
-Tanveer Ahmed-
Founder at Interview Crackathon